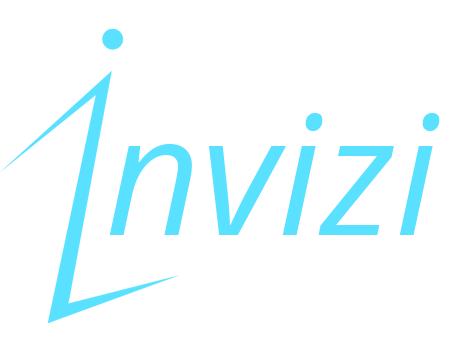 Invizi Website Privacy Policy
In the following policy, Invizi website refers to the service offered by A.I. Atelier Ltd (the "Company" or "We") through the invizi.co website (the "Website"). This Privacy Policy explains (i) what information we collect through your access and use of our Service (ii) the use we make of such information; and (iii) the security level we provide for protecting such information. By visiting invizi.co and using the Services provided here, you agree to the terms outlined in this privacy policy.
Data Collection
Any email address provided to Invizi.co for downloading the Invizi App or subscribing to Invizi mailing list is considered personal information. Such data will only be used to contact you with important notifications about Invizi or to send you an invitation link to download Invizi App. We may also inform you about new product features in which you might have an interest. As the basis of processing this data is consent, you are free, at any given time, to opt-out of those notifications by clicking on the 'unsubscribe' link embedded in every email we send.
Our company's overriding policy is to collect as little user information as possible to ensure a good user experience when using the Website. Website's user data collection is limited to the following:
Visiting our website
We use Matomo, an open source analytics tool. Analytics are anonymized whenever possible.

Ip Logging
By default, we do not keep permanent IP logs. However, IP logs may be kept temporarily to combat abuse and fraud, and your IP address may be retained permanently if you are engaged in activities that breach our terms and conditions (spamming, DDoS attacks against Invizi infrastructure, brute force attacks, etc). The legal basis of this processing is our legitimate interest to protect our service against nefarious activities.
Communication with Invizi.co
Your communications with the Company, such as support requests, bug reports, or feature requests may be saved by our staff. The legal basis for processing is our legitimate interest to troubleshoot more efficiently and improve the quality of the Invizi Application.
Applicable Law
This Agreement shall be governed in all respects by the substantive laws of Hong Kong. Any controversy, claim, or dispute arising out of or relating to the Agreement shall be subject to the jurisdiction of the competent courts of Hong Kong, the jurisdiction of the Hong Kong Court being expressly reserved.
Modifications to Privacy Policy
We reserve the right to periodically review and change this policy from time to time and we will notify users via email about changes to our Privacy Policy. If you have not subscribed to our mailing list, please check the website periodically for updates to the Privacy Policy. Continued use of the Invizi Application will be deemed as an acceptance of such changes.
Children
Children under the age of 18 are not permitted to use the website, sign up for email updates, or send Invizi any other information. If you have reason to believe that a child under the age of 18 has interacted with the website, please email us at contact[at]invizi.co. In that case, we will do our best to remove all related records.
Contact Us
For more information about our privacy practices, if you have questions, or if you would like to make a complaint, please contact us by e-mail at contact[at]invizi.co