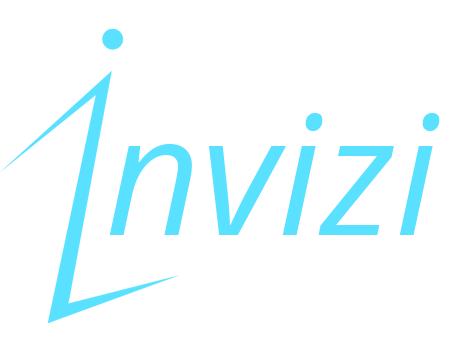 General Contract Terms and Conditions (T&C)
Last Update Posted: May 24, 2020
SECTION 1 - ACCEPTANCE OF TERMS
A.I. Atelier Ltd ( "Invizi" "we," "us," or "our") provides software for managing cryptocurrencies (while keeping the user in control of their data by encrypting and storing the data locally on the user's computer) through our website located at https://invizi.co/ (the "Site") and the desktop application (the "App") - which includes text, images, audio and other materials (collectively, the "Content"). The Site, the App and any other features, tools, materials, or other services offered from time to time by us are referred to here as the "Services." Please read these Terms of Use (the "Terms" or "Terms of Use") carefully before using the Services. By using or otherwise accessing the Services, or clicking to accept or agree to these Terms where that option is made available, you accept and agree to these Terms, and agree to any additional terms, rules and conditions of participation issued by us from time to time. If you do not agree to the Terms, then you may not access or use the Content or Services.
SECTION 2 – MODIFICATION OF TERMS OF USE
We reserve the right, at our sole discretion, to modify or replace the Terms of Use at any time. The most current version of these Terms will be posted on our Site. You shall be responsible for reviewing and becoming familiar with any such modifications. Use of the Services by you after any modification to the Terms constitutes your acceptance of the Terms of Use as modified.
SECTION 3 – ELIGIBILITY
You hereby represent and warrant that you are fully able and competent to enter into the terms, conditions, obligations, affirmations, representations and warranties set forth in these Terms and to abide by and comply with these Terms.
By accessing our Content or Services, you are representing and warranting that you are of the legal age of majority in your jurisdiction as is required to access such Services and enter into arrangements as provided by the Service. You further represent that you are otherwise legally permitted to use the service in your jurisdiction including owning cryptographic tokens of value, and interacting with the Services or Content in any way. You further represent you are responsible for ensuring compliance with the laws of your jurisdiction and acknowledge that we are not liable for your compliance with such laws.
SECTION 4 – INVIZI APPLICATION PASSWORD AND SECURITY
Invizi desktop application encrypts all the information locally with a password you provide, that we never send to any servers. You agree to (a) never use the same password for Invizi that you have ever used outside of this service, (b) keep your password confidential and do not share them with anyone else and (c) backup your password securely since Invizi cannot recover your password. We do not receive or store your Invizi password. We cannot, therefore, assist you with password retrieval. We cannot generate a new password for you if you fail to remember your original password. We cannot and will not be liable for any loss or damage arising from your failure to comply with this section.
SECTION 5 – REPRESENTATIONS, WARRANTIES AND RISKS
5.1 Warranty Disclaimer
You expressly understand and agree that your use of the Service is at your sole risk. The Service (including the Service and the Content) are provided on an "AS IS" and "as available" basis, without warranties of any kind, either express or implied, including, without limitation, implied warranties of merchantability, fitness for a particular purpose or non-infringement. You acknowledge that we have no control over, and no duty to take any action regarding: which users gain access to or use the Service; what effect the Content may have on you; how you may interpret or use the Content; or what actions you may take as a result of having been exposed to the Content. You release us from all liability for you having acquired or not acquired Content through the Service. We make no representations concerning any Content contained in or accessed through the Service, and we will not be responsible or liable for the accuracy of data contained in or accessed through the Service.
5.2 Risk In Executing Trade
You may use Invizi to buy / sell (the "trade") cryptocurrencies (the "Virtual Currency") through cryptocurrency exchanges (the "Exchanges") using your api keys. You accept and acknowledge that we are not responsible for any errors or omissions that you make in connection with any Virtual Currency transaction initiated via the Services. We strongly encourage you to review your transaction details carefully before attempting to trade a Virtual Currency. Your api keys are used to authorize the trade of Virtual Currency through the exchanges. Invizi encrypts your api keys and stores it locally on your computer. You are solely responsible for maintaining the security of your api keys. Failure to do so may result in the loss of control of Virtual Currency associated with your api keys. We do not receive or store your api keys on any of our servers. We cannot, therefore, assist you with their retrieval.
Exchanges are centralized networks supported by independent third parties, which we do not own, control, or operate. We have no control over the exchanges and, therefore, cannot and do not ensure that any transaction details that you submit via our Services will be confirmed and processed. By using Invizi, you acknowledge and agree that the transaction details you submit may not be completed, or may be substantially delayed, by the exchange networks. We do not store, send, or receive Virtual Currency. Any transfer that occurs in any Virtual Currency occurs on the exchanges and not on a network owned by us. We therefore do not guarantee that Invizi can affect the transfer of title or right in any Virtual Currency. You represent and warrant that any information you provide via the Services is accurate and complete. You accept and acknowledge that we are not responsible for any errors or omissions that you make in connection with any Virtual Currency transaction initiated via the Services. We strongly encourage you to review your transaction details carefully before attempting to trade Virtual Currency on exchanges.
5.3 Risk of Regulatory Actions in One or More Jurisdictions
We could be impacted by one or more regulatory inquiries or regulatory action, which could impede or limit the ability of us to continue to develop, or which could impede or limit your ability to access or use the Service.
5.4 Volatility of Cryptocurrencies
You understand that blockchain technologies and associated currencies or tokens are highly volatile due to many factors including but not limited to adoption, speculation, technology and security risks. You also acknowledge that the cost of transacting on such technologies is variable and may increase at any time causing impact to any activities taking place on the blockchain. You acknowledge these risks and represent that Invizi cannot be held liable for such fluctuations or increased costs.
5.5 Application Security
You acknowledge that blockchain applications, cryptocurrencies and exchanges are code subject to flaws and acknowledge that you are solely responsible for evaluating any code provided by the Services or Content and the trustworthiness of any third-party websites, products, smart-contracts, or Content you access or use through the Service. You further expressly acknowledge and represent that blockchain applications including cryptocurrencies and exchanges can be written maliciously or negligently, that we cannot be held liable for your interaction with such applications and that such applications may cause the loss of property or even identity. This warning and others later provided by us is no way evidence or represents an on-going duty to alert you to all of the potential risks of utilizing the Service or Content.
5.6 Desktop Application
You acknowledge that the App is in public beta and still undergoing testing before its official release. As such, the Services provided through the App is not intended to be relied on for any reason whatsoever. You acknowledge and accept that the App or the Services (a) may contain bugs, errors and defects, (b) may function improperly or be subject to periods of downtime and unavailability, (c) may result in total or partial loss or corruption of data and (d) may be modified at any time, including through the release of subsequent versions, all with or without notice to you.
SECTION 6 – INDEMNITY
You agree to release and to indemnify, defend and hold harmless A.I Atelier and its parents, subsidiaries, affiliates and agencies, as well as the officers, directors, employees, shareholders and representatives of any of the foregoing entities, from and against any and all losses, liabilities, expenses, damages, costs (including attorneys' fees and court costs) claims or actions of any kind whatsoever arising or resulting from your use of the Service, your violation of these Terms of Use, and any of your acts or omissions that implicate publicity rights, defamation or invasion of privacy. We reserve the right, at our own expense, to assume exclusive defense and control of any matter otherwise subject to indemnification by you and, in such case, you agree to cooperate with us in the defense of such matter.
SECTION 7 – LIMITATION ON LIABILITY
YOU ACKNOWLEDGE AND AGREE THAT YOU ASSUME FULL RESPONSIBILITY FOR YOUR USE OF THE SITE, THE APP AND THE SERVICE. YOU ACKNOWLEDGE AND AGREE THAT ANY INFORMATION YOU SEND OR RECEIVE DURING YOUR USE OF THE SITE, THE APP AND THE SERVICE MAY NOT BE SECURE AND MAY BE INTERCEPTED BY UNAUTHORIZED PARTIES. YOU ACKNOWLEDGE AND AGREE THAT YOUR USE OF THE SITE, THE APP AND THE SERVICE IS AT YOUR OWN RISK. RECOGNIZING SUCH, YOU UNDERSTAND AND AGREE THAT, TO THE FULLEST EXTENT PERMITTED BY APPLICABLE LAW, A.I ATELIER LTD WILL NOT BE LIABLE TO YOU FOR ANY DIRECT, INDIRECT, INCIDENTAL, SPECIAL, CONSEQUENTIAL, PUNITIVE, EXEMPLARY OR OTHER DAMAGES OF ANY KIND, INCLUDING WITHOUT LIMITATION DAMAGES FOR LOSS OF PROFITS, DATA OR OTHER TANGIBLE OR INTANGIBLE LOSSES OR ANY OTHER DAMAGES BASED ON CONTRACT, TORT, STRICT LIABILITY OR ANY OTHER THEORY (EVEN IF WE HAD BEEN ADVISED OF THE POSSIBILITY OF SUCH DAMAGES), RESULTING FROM THE SITE, THE APP OR SERVICE; THE USE OR THE INABILITY TO USE THE SITE, THE APP OR THE SERVICE; UNAUTHORIZED ACCESS TO OR ALTERATION OF YOUR TRANSMISSIONS OR DATA; STATEMENTS OR CONDUCT OF ANY THIRD PARTY ON THE SITE, THE APP OR THE SERVICE; ANY ACTIONS WE TAKE OR FAIL TO TAKE AS A RESULT OF COMMUNICATIONS YOU SEND TO US; HUMAN ERRORS; TECHNICAL MALFUNCTIONS; FAILURES, INCLUDING PUBLIC UTILITY OR TELEPHONE OUTAGES; OMISSIONS, INTERRUPTIONS, LATENCY, DELETIONS OR DEFECTS OF ANY DEVICE OR NETWORK, PROVIDERS, OR SOFTWARE (INCLUDING, BUT NOT LIMITED TO, THOSE THAT DO NOT PERMIT PARTICIPATION IN THE SERVICE); ANY INJURY OR DAMAGE TO COMPUTER EQUIPMENT; INABILITY TO FULLY ACCESS THE SITE, THE APP OR THE SERVICE OR ANY OTHER WEBSITE; THEFT, TAMPERING, DESTRUCTION, OR UNAUTHORIZED ACCESS TO, IMAGES OR OTHER CONTENT OF ANY KIND; DATA THAT IS PROCESSED LATE OR INCORRECTLY OR IS INCOMPLETE OR LOST; TYPOGRAPHICAL, PRINTING OR OTHER ERRORS, OR ANY COMBINATION THEREOF; OR ANY OTHER MATTER RELATING TO THE SITE, THE APP OR THE SERVICE. SOME JURISDICTIONS DO NOT ALLOW THE EXCLUSION OF CERTAIN WARRANTIES OR THE LIMITATION OR EXCLUSION OF LIABILITY FOR INCIDENTAL OR CONSEQUENTIAL DAMAGES. ACCORDINGLY, SOME OF THE ABOVE LIMITATIONS MAY NOT APPLY TO YOU.
SECTION 8 – INTELLECTUAL PROPERTY
8.1 Our Proprietary Rights
Invizi is developed under a GPL open source license. Since Invizi is open source, it can be accessed, used, and shared, in modified or unmodified form, by anyone. Please be aware that GPL is a copyleft license, which means that any derivative works can only be distributed under the same license terms as the original software. If you have any questions, you should review GNU's terms and conditions at https://www.gnu.org/licenses/gpl-3.0.en.html. Invizi also contains copyrighted material and trademarks including, but not limited to, text and graphics (the "Content"), which is protected by copyright law, registered and unregistered trademarks, and other intellectual property rights. Unless otherwise provided, we exclusively own the Content. Your use of the Services does not grant you any right, title, or interest in the Content. You agree that you will not copy, transmit, distribute, sell, license, create derivative works from, or, in any other way, exploit any of the Content, in whole or in part.
8.2 Limited License
We grant you limited, personal, non-commercial, non-exclusive, non-transferable and revocable license to make use of the Site, the App and the Service (collectively, "Access"). This Access shall remain in effect until and unless terminated by you or us. You promise and agree that you will not redistribute or transfer the Service. The Invizi software application, including without limitation the Site, the App and the Service, are not sold or transferred to you, and we retain ownership of all copies of the software applications even after installation on your personal computers. All our trademarks, service marks, trade names, logos, domain names, and any other features of the Invizi brand ("Invizi Brand Features") are the sole property of Invizi. The Terms do not grant you any rights to use any Invizi Brand Features whether for commercial or non-commercial use. You agree to abide by our user guidelines and not to use the Service or any part thereof in any manner not expressly permitted by the Terms. Except for the rights expressly granted to you in the Terms, Invizi grants no right, title, or interest to you in the Site, the App or the Service. Third party software (for example, open source software libraries) included in the Service are made available to you under the relevant third party software library's license terms.
SECTION 9 – TERMINATION AND SUSPENSION
Invizi may terminate or suspend all or part of the Service and your Invizi access immediately, without prior notice or liability, if you breach any of the terms or conditions of the Terms. Upon termination of your access, your right to use the Service will immediately cease. The following provisions of the Terms survive any termination of these Terms: INDEMNITY; WARRANTY DISCLAIMERS; LIMITATION ON LIABILITY; OUR PROPRIETARY RIGHTS; LINKS; TERMINATION; NO THIRD PARTY BENEFICIARIES; GENERAL INFORMATION.
SECTION 10 – YOUR USE OF INVIZI
When using our Services, we ask that you follow some basic rules: Don't use our services to break the law. You agree that you will not violate any laws when using our Services. This includes any local, provincial, state, federal, national, or international laws that may apply to you. You further agree that you won't interfere with other's use of the services. You agree that you will not use or attempt to use our Services in any manner that could interfere, disrupt, negatively affect, or inhibit other users from fully enjoying it. You also agree that you won't try to harm our system by distributing any virus or other harmful computer code through Invizi. You also agree to not take any action that may impose an unreasonable or disproportionately large load on our or any of our third party providers' infrastructure. You agree not to bypass, circumvent, or attempt to bypass or circumvent any measures that we may use to prevent or restrict access to the services including, without limitation computer systems, or networks connected to the Services. Any use of Invizi other than as specifically authorized in this Agreement, without our prior written permission, is strictly prohibited and will terminate your license to use Invizi.
SECTION 11 – NO THIRD PARTY BENEFICIARIES
You agree that, except as otherwise expressly provided in these Terms, there shall be no third party beneficiaries to the Terms.
SECTION 12 – GOVERNING LAW
No matter where you're located, the laws of Hong Kong will govern these Terms and the parties' relationship as if you signed these Terms in Hong Kong. If any provisions of these Terms are inconsistent with any applicable law, those provisions will be superseded or modified only to the extent such provisions are inconsistent. The parties agree to submit to the courts in Hong Kong for exclusive jurisdiction of any dispute arising out of or related to your use of the Services or your breach of these Terms. You waive any objection based on lack of personal jurisdiction, place of residence, improper venue, or forum non conveniens in any such action.
SECTION 13 – FORCE MAJEURE
We shall not be held liable for any delays, failure in performance, or interruptions of service which result directly or indirectly from any cause or condition beyond our reasonable control, including but not limited to: act of civil or military authorities, act of terrorism, civil disturbance, war, strike or other labor dispute, fire, interruption in telecommunications or Internet services or network provider services, failure of equipment and/or software, other catastrophe, or any other occurrence which is beyond our reasonable control and shall not affect the validity and enforceability of any remaining provisions.
SECTION 14 – GENERAL INFORMATION
You agree to indemnify, defend and hold harmless AI Atelier and our parent, subsidiaries, affiliates, partners, officers, directors, agents, contractors, licensors, service providers, subcontractors, suppliers, interns and employees, harmless from any claim or demand, including reasonable attorneys' fees, made by any third-party due to or arising out of your breach of these Terms of Service or the documents they incorporate by reference, or your violation of any law or the rights of a third-party.
14.1 Entire Agreement
These Terms (and any additional terms, rules and conditions of participation that Invizi may post on the Service) constitute the entire agreement between you and Invizi with respect to the Service and supersedes any prior agreements, oral or written, between you and Invizi. In the event of a conflict between these Terms and the additional terms, rules and conditions of participation, the latter will prevail over the Terms to the extent of the conflict.
14.2 Waiver and Severability of Terms
The failure of Invizi to exercise or enforce any right or provision of the Terms shall not constitute a waiver of such right or provision. If any provision of the Terms is found by an arbitrator or court of competent jurisdiction to be invalid, the parties nevertheless agree that the arbitrator or court should endeavor to give effect to the parties' intentions as reflected in the provision, and the other provisions of the Terms remain in full force and effect.
14.3 Statute of Limitations
You agree that regardless of any statute or law to the contrary, any claim or cause of action arising out of or related to the use of the Service or the Terms must be filed within one (1) year after such claim or cause of action arose or be forever barred.
14.4 Section Titles
The section titles in the Terms are for convenience only and have no legal or contractual effect.
14.5 Communications
Users with questions, complaints or claims with respect to the Service may contact us using the relevant contact information set forth above. contact[at]invizi.co